Agency
Do you have the qualifications to become?
Business operator(individual/corporation)
Agency
What does agency do?
1. Agency commissions are paid after settlement on the 10th of each month according to the amount paid by the attracting customers.
2. A Master Agency can form Sub Agencies.
3. Master agencies and sub agencies can directly and continuously generate income through OnnaraSign.
4. Become an agency of OnnaraSign and create a new source of income.
5. OnnaraSign focuses on contractual relationships, security, and legality with customers above all else.
Onnarasign
Electronic contract service
Experience
From the beginning of the contract to the progress and completion, the contents and signature of the contract are delivered, and the service is provided so that the parties to the contract can sign the contract without registering as a member.
00

Join
Enter the referral (agency) code at the signup stage.
01

Sign In
Log in to create a contract.
02

Create contract
Upload the original contract or use the form document to create the contract.
03

Signature Request
Send the contract to the mobile phone or email of the signing participant. (The face-to-face method can be filled out immediately)
04

Signing Progress
The signer checks the contract and proceeds to sign it. (no signup/login required)
05

Contract established
The completed contract will be sent to the signer`s mobile phone or email.
06

Confirm contract
You can check the document for which the contract has been completed in Search Originals.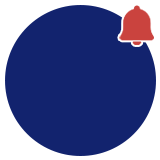 Agency
Recruit